How To Save An Overwatered Dying Succulent Plant?
Have you ever overwatered your succulent plant, and you're questioning yourself, is there any chance to save them, or it's too late to do something for them? Fortunate for me, I've encountered some overwatering mishaps with my succulents. So that I will offer some useful insights about things to do if you have ever overwatered your succulent.
Succulent lovers always take care of plants and their security. People will worry about succulent dying. Dying will occur due to over water and for the dry plant. Some reasons will explain why succulents will die.
Can We Save an Dying Overwatered Succulent?
Yes, no doubt you save the succulent plant even you overwatered it. An overwatered plant does bounce back with proper care and therapy, and even when the plant has rotted to decay, some healthy parts of your dying succulent can still save. A leaf or a little stem could, saving, you're dying succulent, and with them, you propagate to produce a new plant.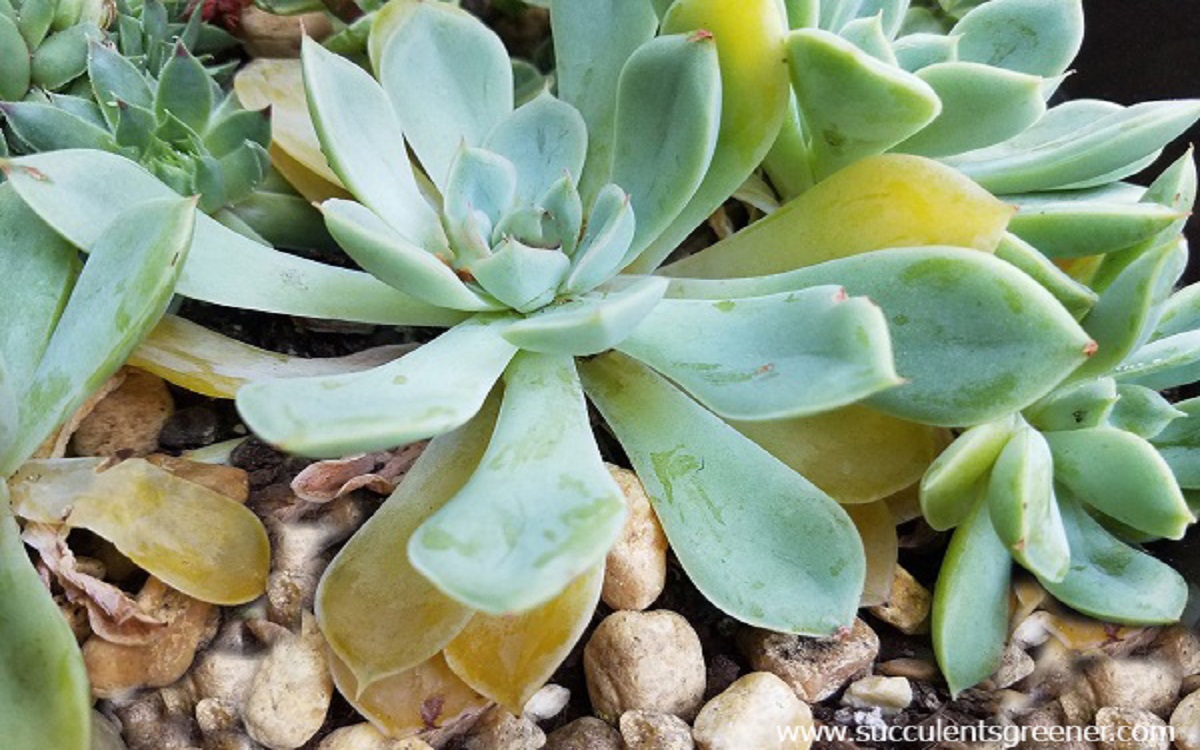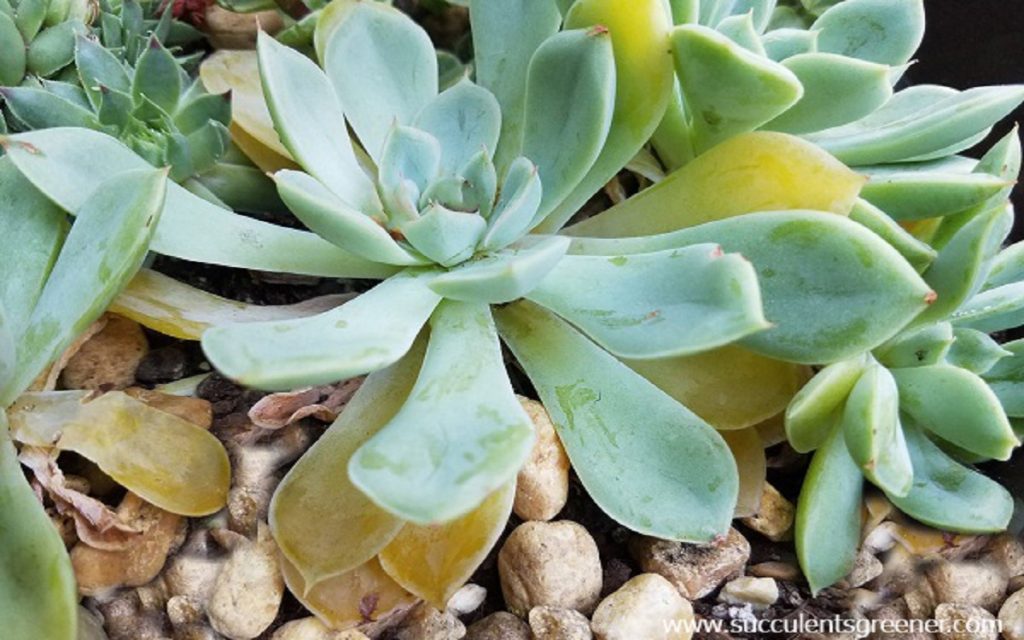 How much of this dying plant you may save depends upon the level of harm and weakness to the plant life. An overwatered succulent plant at the first initial phases will be more manageable to save than a plant that's already rotting or decaying from the plant roots badly.
what causes succulents to die?
Your Succulent plant dies because of improper care. Following are some common causes that lead to succulent plant dying:-
If Succulent plant overwatered.

Due to under watering.

Succulent not get enough sunlight.

They were dying due to compact pot.

Absence of drainage hole: in the succulent planter.

Missing nutrition in the soil.

Due to mealy bugs and insects.
If Succulent Plant Over Watered
Succulents will die when you pour excess water into the plant. We will fill the required water and make the pot to drain the water. Succulent need less water and drain fast because succulents feel cool and never bear over water and high cool.
Succulent Dying Due to Underwatering
There is a high probability your succulents dying because of underwatering. However, succulents need less watering than other plants, but water is still vital for every plant. Underwatering causes when you forget to water your succulents for a long time. So that scheduling the watering days is the best way to overcome and avoid succulents dying.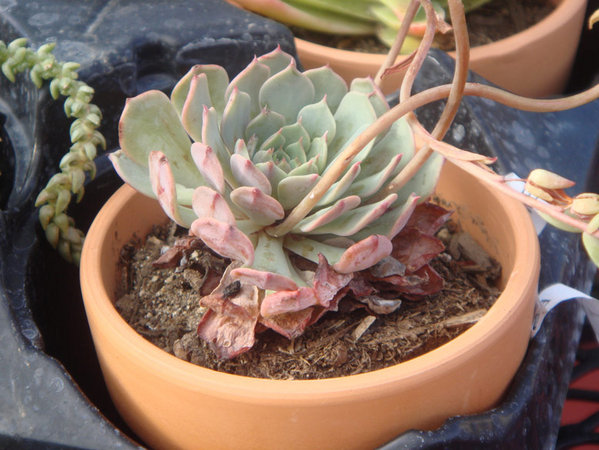 Succulent not get enough sunlight
Not getting enough sunlight is another reason that causes succulent dying. Like water, sunlight is also vital to plants; all their food comes from watering and sunlight through the photosynthesis process. When succulents do not get sunlight for a long time, they look weak and finally start to stretch and die. Setting the succulents on your near windows is an excellent way to get succulent sunshine. However, it's not possible for everyone. If you are the one, don't have any window to set the succulent their. Then you can search for plant lights on amazon, also known as growing lights for plants.
They were dying due to compact pot
The succulents will die in the small pot. Hence, Succulents need a large pot. A gardener will keep the nursery plant in a small vase or a plastic cover. Small containers are only suitable for small plants and plants that don't need ample space to grow. Many succulent growers forget to change their succulents container, which is also a cause of their plants' death. Well, this harms your plant slowly, so that it's necessary to change the pot whenever you notice any over-growth in the succulent plant.
Related blog:How to choose the right pot for succulents?
Congested pot is not a favor for succulents. The succulent root will go too long. After growing long roots, pottery will congest. Then a Gardener removes the plant from the pot. Later trim the plant roots and remove the damaged roots, leaves, and stems. After that, plants in a big pot so that succulents grow in their proper size.
Absence of drainage hole: in the succulent Pot
A drainage hole in the pot is necessary for every succulent container. People love to plant their succulents in various pots like wood, boots, cups, stones, and many glass containers. Drainage holes help flow out the extra water from the container.
Succulents love both warmth and spring seasons.
It would be best if you placed it in both direct sunlight and partial sunlight. Generally, succulents love 4 to 5 hours of daylight, but over-light and direct sun rays will kill the succulents. Therefore, Gardner moved it to a partial sunlight place to make them outstanding. The succulent grower will pour sufficient water: Overwater will flow out from the hole automatically.
healthy nutrition missing in the soil.
Succulents need rich nutrient soil. Every succulent needs nutrient soil to grow healthy and naturally because healthy nutrient soil recovers the damaged leaves, roots, and stems.
Succulents need transplantation to grow well. Transplantation brings freshness to healthy leaves, stems, and roots. By changing, the pot will cure the damaged leaves and protect them from insects and mealy bugs.
You can find any local nursery to buy a healthy succulent potting mix. It would be best to make your potting soil mix for succulents; this is the best way to solve succulents' soil-related issues for beginners and professionals.
What Does a Rotting Succulent Look Like?
A crumbling succulent will possess black leaves beginning from the bottom of the succulents plant. The stems either look brown or black and mushy. All these are signals that the succulents plant is rotting in the roots upward because of over watering. If you leave the plant in that worst condition, the plant will probably continue to rust, and after a couple of days, the plant turned into a mushy mess, and this leads to your succulent plant nearby in a dying condition.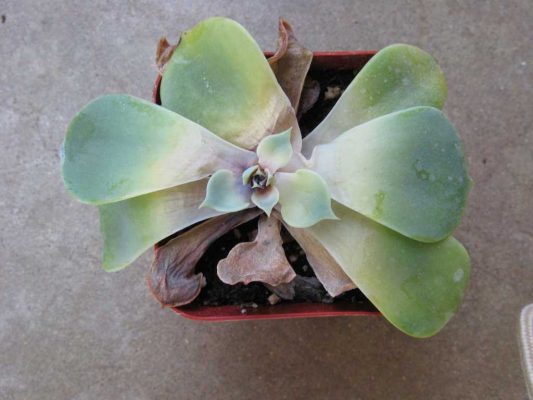 Overwatered Succulents Signs and How it Looks?
The most important question is, how did you identify whether your succulent would remain overwatered? Generally, some signs will tell you if the succulent has been overwatered. An overwatered plant possesses leaves with weakness and a mushy and soft-touch sense.
Bellow are few signs of overwatered succulent you can quickly identify:-
Leaves turn Black

The sick appearance of the plant

Soft & mushy leaves

Leaves will start to drop

Leaves turn translucent
The leaves colour will look lighter than a whole plant or even become translucent, and the initial colour will change. On a rotting time, an overwatered succulent would fall leaves readily even when you gently touched the leaves. The ground leaves are typically the ones that are affected first.
The succulent plants will entirely look 'sick' and probably nearly to death. While this occurs, the plant probably sitting in the wrong soil that doesn't dry out quickly enough, or it's overwatered, or even perhaps both. If you find these signs we talk about above, your succulent has been over watered.
In case if you are watering your succulents plant regularly or follow a proper watering schedule but still find some over-watering signs.
Following are some known and possible reasons for this kind of behavior:-
The Growth of the succulent plant slows or may be stopped due to pot if water doesn't drain properly.

Due to wet and mashy soil: When you don't measure the amount of watering and let the soil become soggy for a long.

Due to frequent watering: you watered your succulents plants even when the mud didn't dry out completely.
A healthier succulent plant ought to have plump and group leaves that aren't dehydrated and mushy.
Save Dying Succulent What you need to do!
The sooner you pay attention to your plant, the higher possibility which you can save your plant. The longer your succulent plant is overwatered, the more probable it's to defer to rust. As we mentioned above, there are cases in which your succulent plant is too far gone now, and there's not anything you can do to preserve it.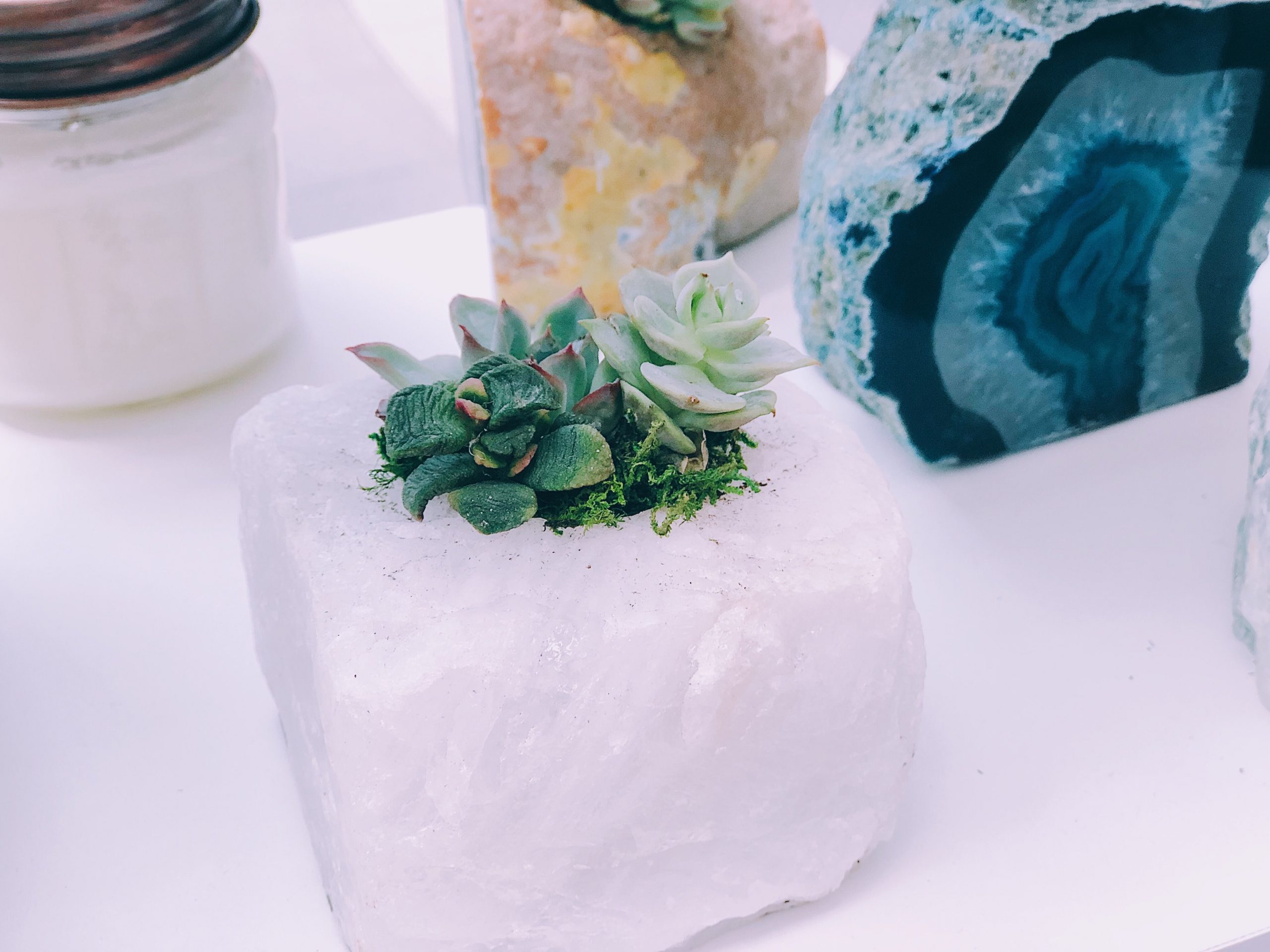 In case the plant is exposing initial indications of overwatering, for example, mushy, tender, and light bottom leaves. The plant is drowning out of an excessive amount of water, and it must dry out as sooner as possible.
Plant leaves look sticky and become weak. After finding the exact reason, we should try to save the dying plant.
In the initial dying stage, the succulent looks yellowish and soggy. It becomes black or brown in color leaves. Then we should start saving the succulents from dying.
The first step is to remove succulents from the pot and remove mud soil and clean the plant bucket. In the third step, pour organic soil with cactus and nutrient mix.
Secondly, we should keep the succulent under the sunshine for one week to make the plant dry.
Replanting the plant in a new pot and we should wait for it for a week.
Overwatering succulent leads to damage to the roots and stems.
Insects will appear due to over water we should protect with pesticides.
Read more about:how to transplant succulents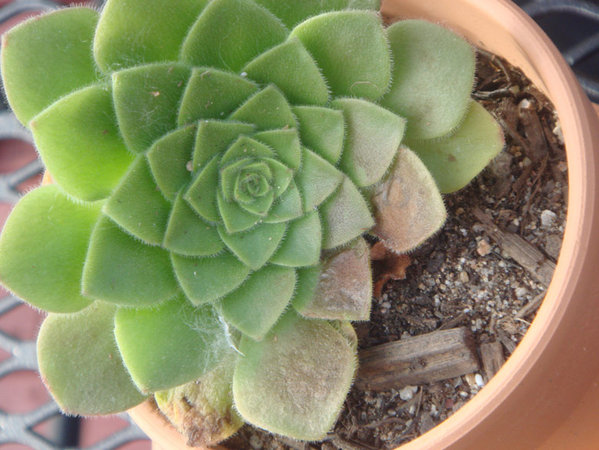 Save Underwater Succulent Plants
Whenever you observe the overwater symptoms on your succulent plant, if the plant leaves look crinkly, dry, shriveled up leaves, take a "watering can" to fill the succulent topsoil. You need to immediately give a good soak of watering to your succulents until the water coming from the pot drainage hole. Succulent water therapy is one of the best ways to take care of and restore succulents health. Therefore, we highly prefer water therapy to revive and save the underwater succulent plant.
Suppose you regularly skip or habitually underwater your cacti or succulent plant. In that case, you might face succulents under watering issues. Generally, the best way to water your succulent is to give a sufficient amount of watering once a week or two weeks then, soak it up all once in a while. When you see the soil is dry up, then water again.
If you follow that schedule, then your succulent looks healthy after 2 to 3 proper deep soak watering. If you consistently water your succulent with that schedule, your succulent undoubtedly thrives!
How To Avoid Over Watering Your Succulents?
The way you water your succulents outside will differ from the way you water plants kept inside. Outdoor plants generally experience more sunlight and tend to dry faster. Indoor succulent plants habitually protect from the outside elements. That the reason they do not dry quickly as outsider succulent plants, and you don't have to water up too frequently.
Before concluding on any watering schedule, it's excellent to get familiarized yourself with your plants. Instead of adhering to a watering schedule, it's far better to settle your plant watering needs.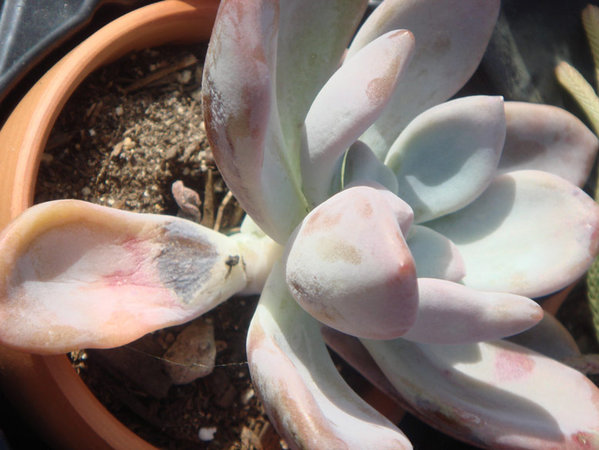 Some succulents require more water than many others. Aeoniums for, example, often enjoy more water compared to different tender succulent plants like Sedum burrito (burro's tail or donkey's tail), which rots readily observes with an excessive amount of water.
You also consider the climate where you live. Should you reside in dry weather such as where I'm, the succulents dry faster in warm places and need watering more frequently. And if you live in a humid climate, you don't have to water as much. Instead of you need to relax and wait until the succulent dry.
Watering also includes a great deal to do with all this year when the climate changed. In the summertime, plants will require more water due to the warmth and sunlight. During the wintertime, the succulent plants do not demand watering too much.
It's also necessary to pay attention while in the succulents well growing seasons. After the plant is actively growing, habitually through spring and summer, they want more water than when they're asleep, typically in the winter season (with a few exceptions based upon the succulent).
I water my every succulent plant in 7-10 days gap in the summertime and cut back on watering to roughly every two weeks in the winter months. I refrain from watering my succulent plants complete during winter because we get a good deal of rain in my region.
Remember, I keep most of my plants outside, and we get lots of bright sunshine in California. Should you reside in a humid place, you might not have to water just as much. And in case your succulents are mostly inside, then you need to water your succulents accordingly.
Keep in mind that saving an underwatered succulent compared to an overwatered succulent is generally an easy task; however, if you have any doubt about water succulents, either, more or less. Then read about how to water succulents; I've written about this subject in detail "When and How to Water Succulents."
Tools like moisture meters and hygrometers might help you judge your plant watering needs by simply measuring the moisture from the atmosphere and the ground.
Steps to Revive Overwatered Succulent Plants
The first thing you need to do is remove the plant from where it is and excrete all of the muggy soil in the roots.
You need to dry out the plant entirely once a week or accordingly.
Put the plant somewhere dry and bright place, but remember to aside from direct sunlight to prevent burning the roots and plant.
Once the succulents plant is dry, replant at a proper well-draining potting mixture and don't water instantly. Wait around for approximately a week before watering and also avoid overwatering back again.
If you consider your plant is currently in the ideal succulent potting mix, but you're only heavy-handed by watering your succulents plant, you might get away from replanting it and need to dry out the current soil mixture.
Completely dry out your succulents plant before watering.
Note: Once you complete all the procedures keep in mind don't overwatered succulent plants again.
Frequently Asked Questions [My succulents is dying]
Below are some questions and their answers frequently asked by peoples. here we try to answers all the question if your question is not listed here you can simply ask questions in the comment section below.
Question: Will the Leaves Grows Back?
Yes. Overwatering causes the succulent plants weak and unhealthy so that they dropped their lots of leaves., the plant would slowly recover as long as it isn't rotting. When you plant dry after a long period of time, you'll notice new germination or small leaves along the stems grows up.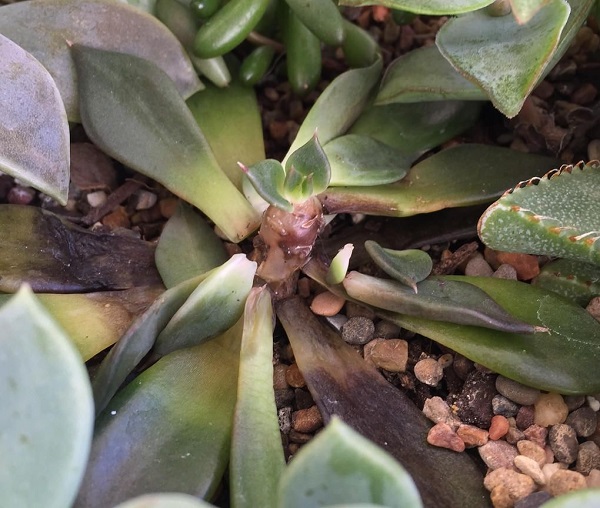 You'll also detect new growth by the sides, either the surface or the plant life base. As soon as you detect new growth, it's generally an indication your plant has been off the risk zone also has completely recovered.
Related blog: How to repot succulents